There are a number of reasons to try making your own homemade pumpkin foam. This delicious dessert is surprisingly easy to make, and it also keeps in the refrigerator well. The key ingredients include heavy cream and pure pumpkin (pure pumpkin from a can is fine). You can also use half & half, or even whole or 2% milk. You will also need maple syrup, and real maple syrup is best. If you don't have any on hand, honey will work just as well.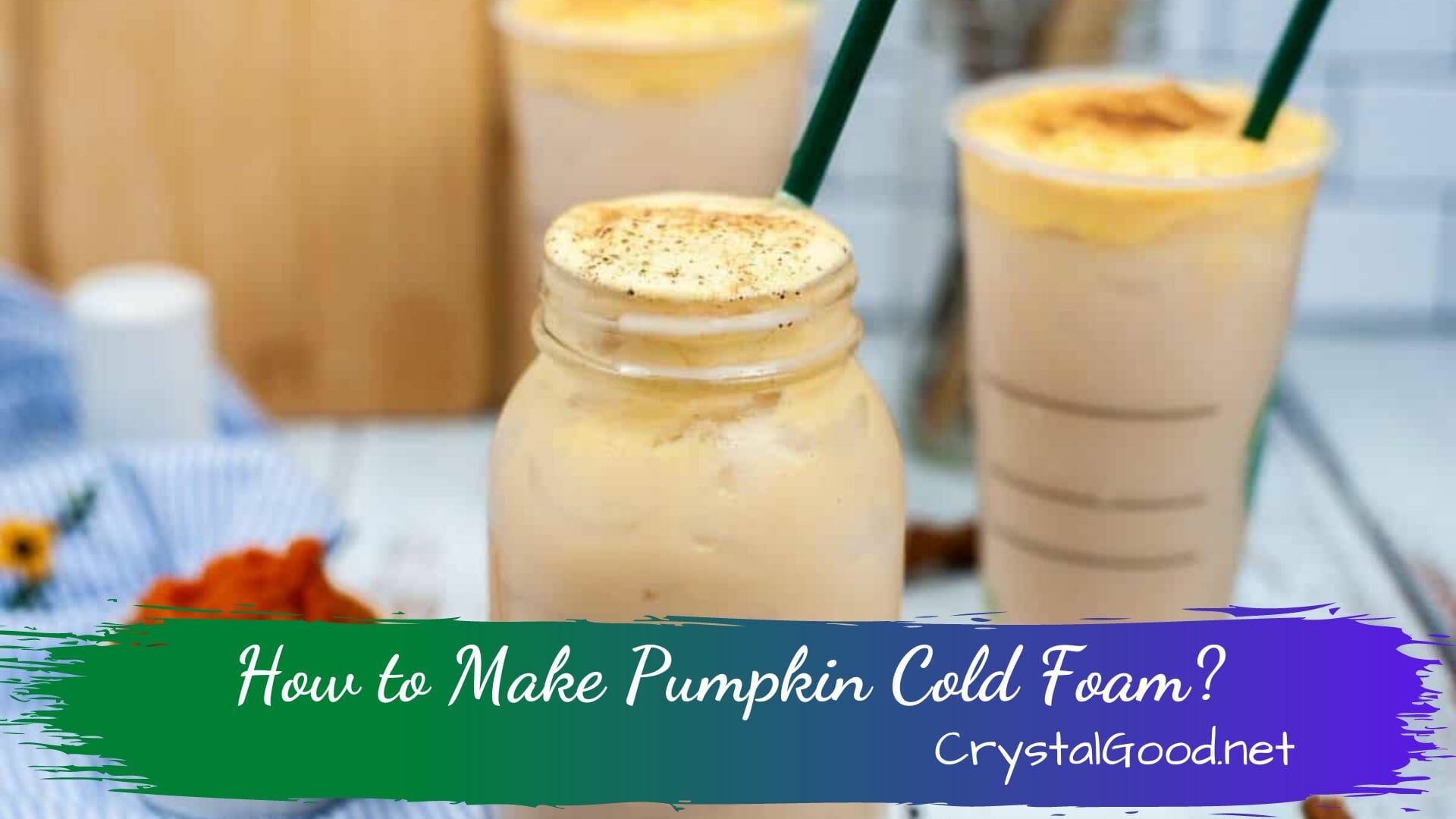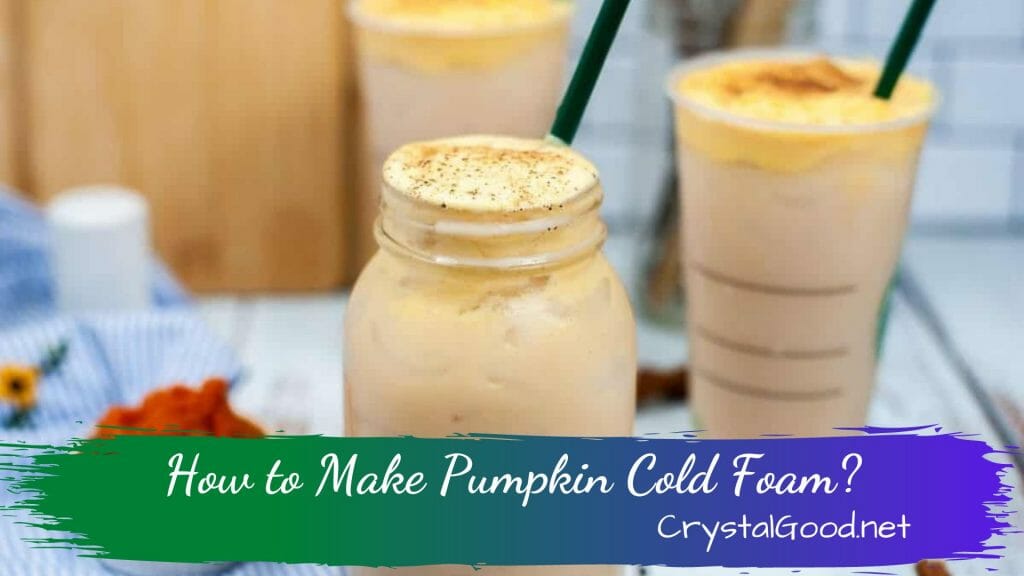 Recipe
If you're craving a cup of pumpkin spice latte, you'll love this easy to make, delicious iced coffee topping. Using a few common ingredients, you can whip up a batch of cold foam and enjoy it whenever you'd like! For the best results, use regular 2% milk. Heavy cream or non-dairy milk may not froth as well as 2% milk, so make sure to check the label!
To create pumpkin cold foam, start by combining two cups of cold 2% milk or heavy cream with a small amount of sugar. Whip them together until they form a foam-like consistency. You can also add sweetened condensed milk or pumpkin puree to the mix before frothing. A mini food processor or blender will help you make a perfect foam. A handheld frother won't work because the liquid is too thick.
Once the mixture is prepared, stir the ingredients together. You can store this pumpkin foam in the fridge for up to four days and rewhip it when needed. A frother or a food processor will help you make the pumpkin cream foam. A coffee press will do the trick as well. You can even use your Nespresso Aeroccino with a cold foam setting. This pumpkin cream is a quick and easy way to add pumpkin flavor to your coffee!
How to make pumpkin cold foam? Pumpkin cream cold foam is a seasonal favorite. It is a delicious transition from summer to fall. It is easy to prepare and uses only two ingredients. If you're a coffee lover, try it with your favorite cold brew and enjoy! If you want to make your own cold foam, check out my blog article about making pumpkin cream cold foam at home. It's the perfect coffee treat for fall!
Time to make
The fall season is just around the corner, which means it's time to add some pumpkin to your coffee or other beverages! If you love the taste of pumpkin, you can create a delicious pumpkin cold foam for your coffee or smoothie. The process is easy and uses ingredients you probably already have in your kitchen! Pureed pumpkin, heavy cream, cinnamon, nutmeg, allspice, sugar, and pumpkin spice. Blend the ingredients until stiff peaks form, then fold in the pumpkin puree and pumpkin spice. Once the foam has thickened, you can garnish it with whipped cream, or you can simply drizzle it on top of your beverage.
If you like the taste of pumpkin, you can try making a pumpkin cold foam with a little bit of pumpkin sauce or pumpkin pie sauce. Then, you can use the leftover cold foam as a topping for your favorite dessert or a filling for your favorite pastries. Pumpkin cold foam will keep for about an hour, so you'll want to serve it as soon as possible. While pumpkin cold foam may sound difficult, it's actually quite easy to make.
If you'd like to enjoy a pumpkin-flavored beverage this fall, try making a pumpkin cold foam at home. This simple drink is so easy to make that it can be made in less than 5 minutes. You can use any type of milk to make the foam, and you can substitute half-and-half for whole or 2% milk if you'd rather use a non-dairy substitute. Honey is also a good substitute for maple syrup.
Flavor profile
The flavor profile of pumpkin cold foam at Starbucks isn't as unique as some of their other flavors, but that doesn't mean you can't recreate it at home. With only a few basic ingredients, you can create a delicious, fall-inspired drink at home. First, you'll need some half & half, which is a combination of half cream and half milk. Then, stir in about a third cup of pumpkin puree and a teaspoon of vanilla or pumpkin spice sauce. Then, froth it up with a milk frother until it's thick and creamy.
A French press is the best tool for making this drink, but you can also use a regular coffee pot. If you don't have a French press, you can mix together heavy cream, milk, and pumpkin spice sauce. Be sure to stir everything together before pouring the mixture into your coffee pot. Otherwise, it may get stuck. You can also use your favorite pumpkin spice syrup instead of pumpkin puree, which will make the flavor profile of your drink a little more interesting.
You can store leftover coffee and cold foam in the fridge for a few days. Just be sure to re-froth it again before serving. It's also easy to re-whip the coffee foam using any kitchen appliance such as a frother, food processor, whisk, or coffee press. Then, pour the whipped cold foam into your Nespresso Aeroccino, using the cold foam setting.
You can also use this drink as a base for a pumpkin-themed Starbucks beverage. If you don't like the taste of coffee, try the pumpkin-infused frothy milk in a cold brew. You can even use the froth to make your own pumpkin-flavored frappucino! The new drink has a flavor profile that's similar to a pumpkin spice latte but without the sugar and calories.
Can you use canned pumpkin puree?
Can you use canned pumpkin puree to make homemade pumpkin cold foam? Yes, you can. Pumpkin puree is a common ingredient in coffee, smoothies, and more. However, the canned variety will work best for this recipe. Homemade pumpkin puree will have too much water and will melt in a hot coffee, so canned pumpkin puree is the best option for creating homemade pumpkin cold foam.
You can also use cold brew coffee instead of puree. This is the best way to make pumpkin cold foam, as it stays cold longer. To make pumpkin cold foam, use a milk frother, immersion blender, or regular blender. If you can't find any of those, you can use straight cinnamon. If canned pumpkin puree isn't an option, you can also use confectioners' sugar.
For making pumpkin cold foam, you can use heavy cream, vanilla extract, and spices. You can also use condensed milk, which is sweetened. A blender or immersion blender will do the job just fine. Add pumpkin puree to the mixture and whisk until stiff peaks form. Then, serve the cold foam on iced coffee. It is delicious! The best way to enjoy pumpkin cold foam is to make it at home! Just follow these simple steps and you'll have the perfect pumpkin cold foam!
Once you have your homemade pumpkin cream, store it in an airtight container in the refrigerator for up to 5 days. If you don't use it right away, double or triple the batch and refrigerate it. Once it's cool, shake it or pour it into a blender. It will stay fresh for up to a week if stored properly. Can you use canned pumpkin puree to make pumpkin cold foam?
Store in airtight container
Make and store pumpkin cold foam ahead of time, and then whip it up before serving! This creamy, delicious treat will last for a few days in the fridge. To rewhip it up, use a blender or a milk frother. Once whipped, it can be enjoyed as-is or used in several recipes. However, if you want to preserve the creaminess of the pumpkin cold foam, you can refrigerate it for several days, or double or triple the recipe and keep it in the freezer.
The best way to store pumpkin cold foam is in an airtight container. You can use a mason jar or a blender to prepare it, or simply whisk it up. If you don't have a blender, you can use a mason jar, which is probably more convenient. However, it takes some arm strength. Then, you can keep leftover pumpkin cold foam in an airtight container to enjoy whenever you like.
You can substitute heavy cream or sugar with non-fat milk. Instead of using cream, you can use sweetened condensed milk or vanilla extract. Pumpkin cold foam tastes amazing! You can even sweeten it with maple syrup or confectioners' sugar to give it a pumpkin-y flavor! To make it even more delicious, serve it with plenty of ice and a thick layer of pumpkin cold foam.
Conclusion 
If you're looking for a fun and festive drink to serve at your next party, look no further than pumpkin cold foam. This recipe is easy to follow and only requires a few simple ingredients. So gather your supplies and get started! How will you customize your pumpkin cold foam?