It is foolish to say we are destroying the earth ~ cause everything we're doing destroys us first.

– KRS ONE, The Gospel of Hip Hop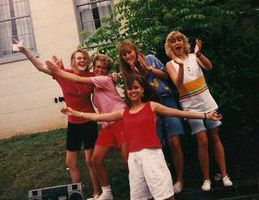 I was in the 9th grade when I first heard "Self Destruction" produced by KRS-One and D-Nice, members of the iconic hip hop group Boogie Down Productions. The charity single became the anthem of the Stop the Violence Movement, started in response to violence in the hip hop and African American communities.